The Best Building Automation Technologies for Gyms and Fitness Centers
Give Your Texas Business a Smart Technology Upgrade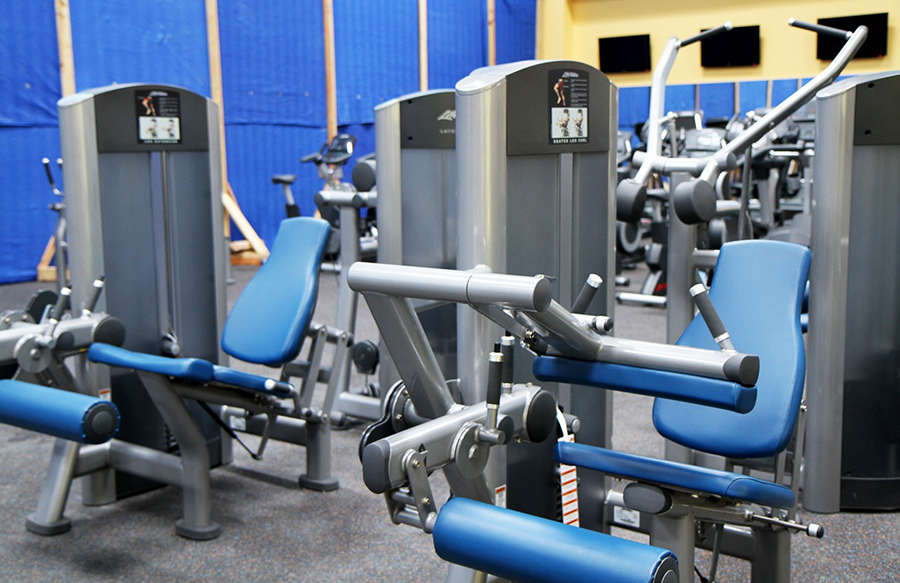 Building automation is becoming more and more popular for businesses across every industry, and fitness centers are no exception. With any commercial automation technology, it's important to develop a system that is tailored to the unique needs of your business. In our experience designing, installing, and maintaining custom automation systems for gyms throughout Beaumont and Houston, here are the best technologies to have.
Climate Control
Maintaining the right temperature in gyms can be tricky. On the one hand, you want to keep a cool and comfortable environment for all of your clients as they work up a sweat, but on the other hand, you don't want to waste energy blasting the AC at times when there aren't many people working out.
The solution is to add a smart thermostat that can monitor temperature and actually learn the climate needs of your business. For example, if you offer group classes at certain times of the week, the thermostat will identify the habitual increase in body heat and automatically adjust the climate control system to address that pattern.
Audio/Video Distribution
Obviously, you're going to want television screens and speakers throughout your facility to provide your patrons with entertainment while they work out, but it's how you set up the entertainment system that really matters. In these environments, the best approach is to use an audio/video distribution system.
With this setup, all of the televisions, speakers, Blu-ray players, streaming services, and more are connected to one central system. There are several advantages to this approach. First, it's much easier to manage all of the different equipment. If you want to lower the volume, change the music playlist, or turn on all of the television screens, it's as simple as pushing one button. The second advantage is that you don't have to invest in redundant equipment like cable boxes—instead, one device can stream to every screen in the facility.
SEE ALSO: 5 Frequently Asked Questions about Business AV Distribution
Security and Surveillance
It's always a smart idea to ensure that your business is protected. We recommend combining the traditional security system elements with surveillance cameras so that you have footage in the event of an equipment mishap or attempted break-in. Other useful security technologies include access control for all the entrances so that employees or gym members need only swipe their badge or input a code to enter the facility.
Lighting Control
Investing in energy-efficient lighting really helps to reduce operational costs each month. This goes beyond simply replacing traditional light bulbs with LEDs. With lighting control, your building automation system can track lighting usage and optimize it throughout the day. For example, on sunny days, the system can automatically dim the overhead lights, then brighten them if the day grows cloudy. That way, you're not wasting energy on lighting sunny areas, but also ensuring your gym is bright and welcoming. Add in occupancy sensors for areas like bathrooms so that the lights turn off automatically when the areas are not in use.

There are other technologies to consider, such as smart controls for indoor pools, but the best way to find out the right mix of building automation solutions for your gym is to give us a call at (409) 832-0276 or fill out this quick questionnaire. One of our automation experts will speak with you about the different possibilities so that you have a better idea of how this technology can help your business grow.

No video selected.