3 Ways to Enjoy Whole House Audio in The Woodlands, Texas
Incorporate These Music Systems into Your Texas Home for Fun and Relaxation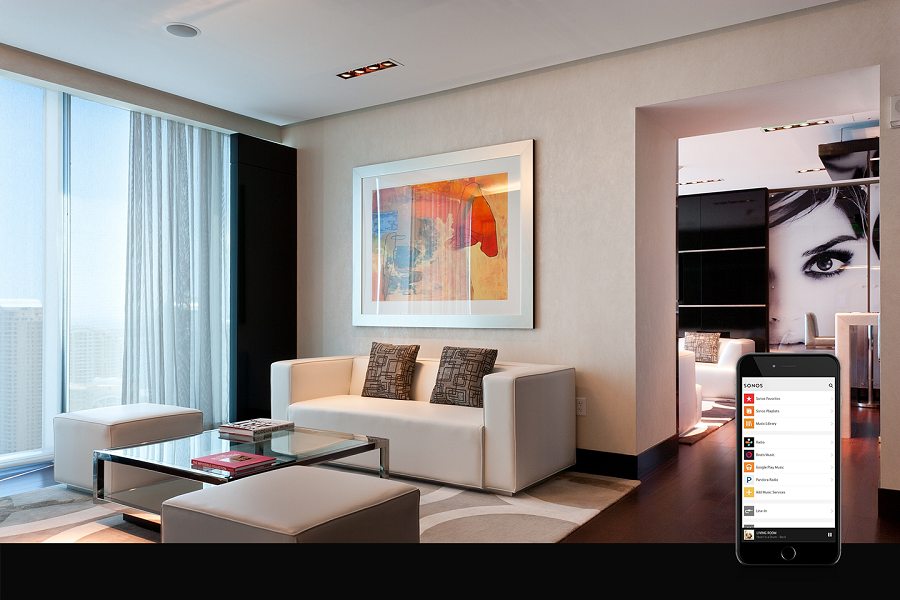 In one of our previous blogs, we talked about how you can add music to your outdoor spaces. In this article, we want to show you even more ways to enjoy music in your Woodlands, Texas home. A whole house audio system will not only make controlling your music systems easier, but it will also reduce clutter and make you enjoy staying home even more. With so many fun activities to do with music, this will be a worthwhile investment that you can enjoy for years to come.
SEE ALSO: The Best Outdoor Speakers to Rock Your Party in Lake Charles
1.Reduce Clutter by Installing In-Ceiling Speakers
Bookshelf speakers are certainly easy to set up, but if you want to hide your audio equipment and save space, consider having us install in-ceiling speakers. Music will play from overhead and your guests will barely be able to see them. Our in-ceiling speakers come in different sizes so they can match the size and shape of your recessed lighting. We can conceal them by adding a thin layer of drywall over the speaker grill and then painting over that to match your wall color. Brock Technology has invisible speakers too so you won't see them at all. We have a variety of option to meet all of you needs.


2.Add Surround Sound to Your Home Theater or Media Room
Have you ever heard of 3D audio? It is an audio technology that takes separate audio objects and moves them in a three-dimensional space. You'll get to experience your movie or TV show in the most realistic way possible since this format mimics real-life action. For example, an explosion that happens in the sky will be played through the speakers in the ceiling. If a plan moves overhead, you'll hear the sound move from one corner of your home theater to the other. Installing a surround sound system in your media room or dedicated home theater is a great way to add sound to your home.


3.Enjoy Hi-Fi Audio with Floorstanding Loudspeakers
While today's trend is certainly to hide all of your audio/video components, you may want to show off your speakers. There are many stylish and elegant loudspeakers that make a statement and would look beautiful in a dedicated listening room. If you are looking for power and precision, consider getting a Klipsch sound system. This American audio manufacturer has been producing premier products for over 70 years. Their systems are trusted and proven to deliver incredible sound quality.



We have even more ideas for you to enjoy a music system throughout the house. Just fill out the contact form on our website and one of our team members will help you.



No video selected.